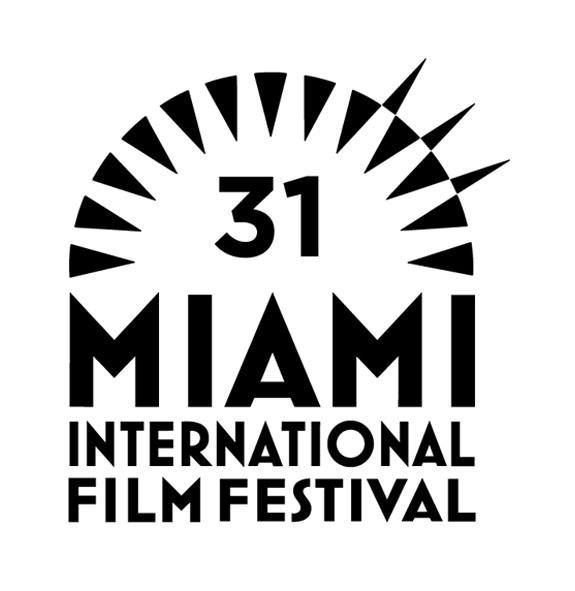 This year the Miami Dade College brings us the 31st Miami International Film Festival from March 7th through March 16th. Miami International Film Festival had its beginnings as the main activity of the Film Society of Miami, Inc., which was founded in 1983. Since its first edition, which opened on February 3, 1984, the Festival has continued to bring the finest in world cinema to South Florida.
The movies will be shown at the following cinemas:
Olympia Theater at the Gusman Center for the Performing Arts (174 E. Flagler St, Miami)
Regal South Beach (1100 Lincoln Road, Miami Beach)
Paragon Grove 13 (3015 Grand Avenue, Coconut Grove)
Coral Gables Art Cinema (260 Aragon Ave, Coral Gables)
Miami Beach Cinematheque (1130 Washington Ave, Miami Beach)
O Cinema (90 NW 29 Street, Miami)
This Festival has some interesting films from all around the world, here in Miami Partners Realty Group we have selected some of the favorites to watch this year, for more information on the Miami Film Festival you can visit the Miami Film Festival website: www.miamifilmfestival.com
Elsa & Fred (USA): Elsa (Shirley MacLaine), a vivacious retiree in New Orleans gets straight-laced widower, Fred (Christopher Plummer), as an unwanted next-door neighbor- until he ultimately surrenders to her bold and beautiful madness –and the two soon discover it's never too late to fulfill a lifetime fantasy, in this rousing remake of hit Spanish-Argentine film by Il Postino director, Michael Radford. Also stars Marcia Gay Garden, George Segal, Chris North.

Words and Pictures (USA): Clive Owen and Juliette Binoche pair up as a rival high school teachers mobilizing their students in a debate regarding the superior powers of literature vs. art
Septimo (Argentina, Spain): Tense kidnapping thriller exposing Buenos Aires' criminal underbelly. Ricardo Darin and Belen Rueda masterfully portray divorcing couple Sebastian and Delia as their children disappear on the most important day of Sebastian's legal career.
The Inmigrant (USA): In the unforgiving streets of 1920's New York, a Polish inmigrant (Marion Cotillard) falls into the cruel trap of prostitution by sleazy show-runner (Joaquin Phoenix).
Club Sandwich (Mexico): Droll comedy of a single mother whose 15-year-old son is her best friend must face his inevitable departure from the nest when a girl his own age piques his interest.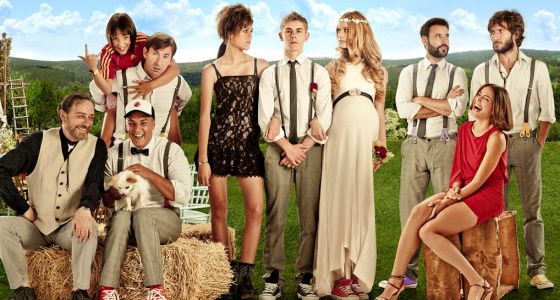 Family United (Spain): Ephraim's wedding day coincides with Spain's appearance in the 2010 Worl Soccer Championship final, and nothing goes as planned in this touching comedy, nominated for 12 Goya Awards.
Le chef (France, Spain): Jean Reno stars as veteran chef of a Michelin three-star culinary empire-running short on inspiration, when a radical young molecular gastronomic chef enters the picture. Also starring Santiago Segura. The signature event of this year's Culinary Cinema series is a traditional French Bistro buffet at Daniel Boulud's legendary db Bistro Moderne in the JW Marriot Marquis, just a few minutes away from the Paragon. Spectacular food, spectacular cocktails, all the stars in the Festival converge at db tonight.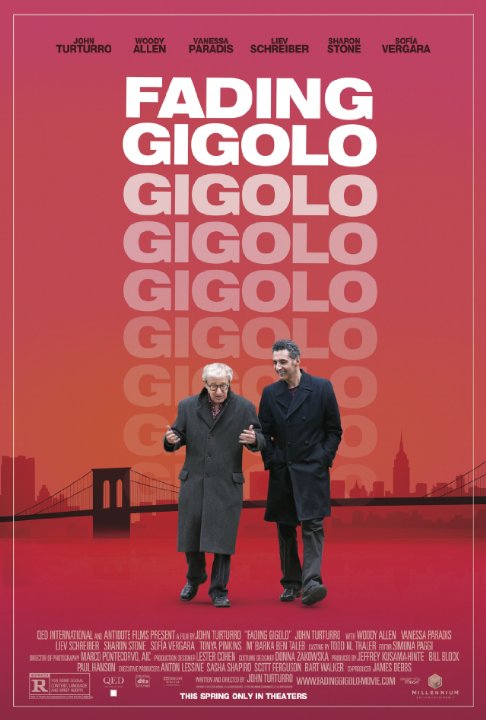 Fading Gigolo (USA): Woody Allen is a late-blooming pimp to John Turturro's middle-aged junior florist –turned hustler in a hilarious NY comedy, where legendary screen sirens Sharon Stone and Sofia Vergara turn up as eager clients and Vanessa Paradis plays an orthodox Jewish widow in need of human touch.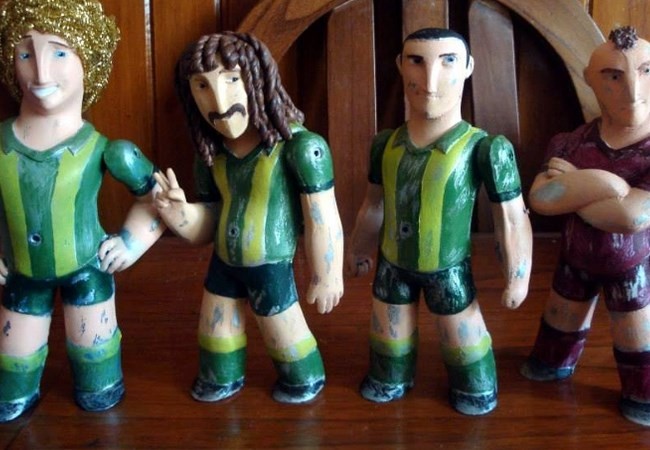 Foosball (Argentina, Spain): Academy Award-winning director Juan Jose Campanella's epic, animated homage to Argentina's soccer culture.