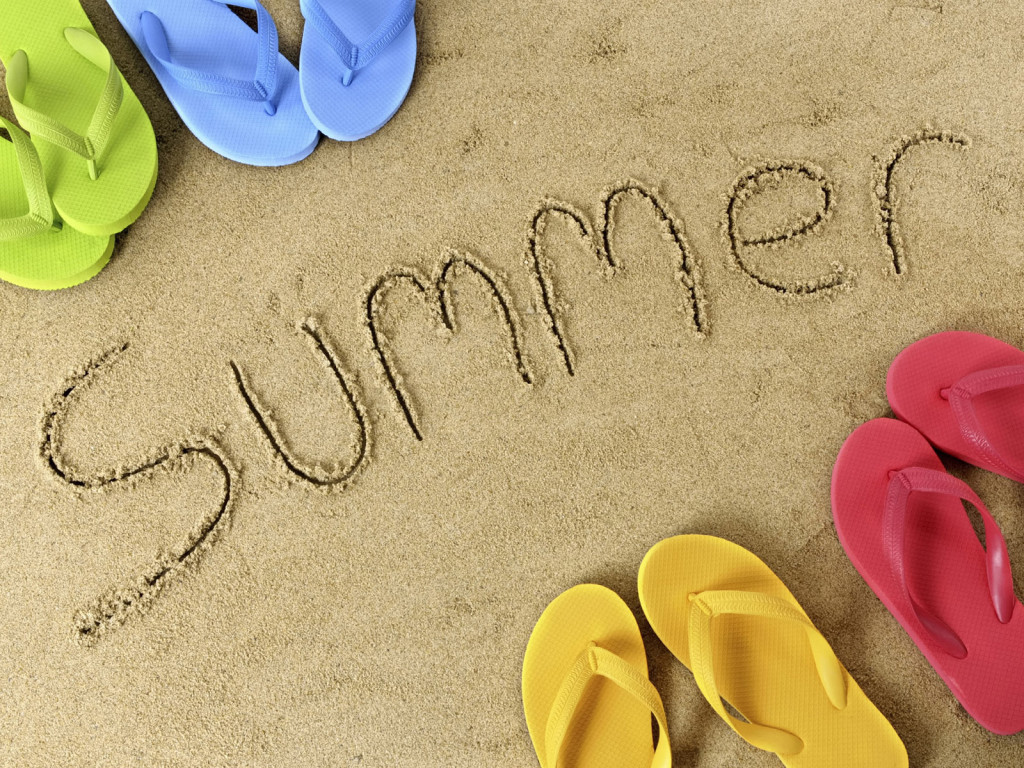 Summer is here! And with it many activities to do in Miami! On Summer Miami comes alive like no other city. That's why in Miami Partners Realty Group we wanted to make some recommendations for this summer activities:
Miami's Beaches
Put your sunscreen on, get a tan, practice some beach sports, get your camera ready and explore what the beaches in Miami have to offer. Some of the most popular beaches are: Miami Beach: North, South and Central, Oleta River State Park Beach, Virginia Key Beach, Sunny Isles Beach
Lincoln Road
Is a pedestrian road running east-west between 16th Street and 17th Street in Miami Beach, Florida. Walk through Lincoln Road to find the beautiful restaurants and shopping stores it has to offer
Miami's Malls
You can also visit all the Malls that Miami offers, and take advantage of all the sails that the stores have. Some of the most popular malls in Miami are, Dolphin Mall, International Mall, Dadeland, The Falls, and Aventura Mall.
Miami is known for its high-octane nightlife. Whatever your night-owl needs are, there's an area that caters to your style, beverage choice, music taste and desired atmosphere.
South Beach: Let's start with South Beach. On South Beach, you can expect the swanky club-feel of well-heeled, international partiers and world-class DJs with swaying fans. It's all part of the South Beach club vibe that's made the town famous for partying.
Midtown and Wynwood: Midtown and Wynwood―Miami's blossoming, changing, art-centric neighborhoods― have new nightlife venues popping up all the time. To a visitor, just driving through the streets, you might not peg it as a bustling metropolitan nightlife center, but when the sun goes down and the doors open you'll find some of the coolest and chicest spots around.
Downtown: Downtown Miami is one of the oldest areas in Miami and you can always count on an after-work crowd for happy hour that bleeds into the wee hours of the morning. Tobacco Road is a stop worth making if you're a history buff with a taste for beer or cheap cocktails. Other cool spots to check out downtown include the cocktail lounge and outdoor space Blackbird Ordinary, where you can play a board game and sip a craft cocktail. One of Downtown Miami's mainstays is the legendary, gigantic Club Space.
Coconut Grove: Don't forget Coconut Grove. The Grove is crawling with college bars perfect for bar crawls and small local restaurants where you can sit outside and enjoy a glass of wine. Find a parking spot or better yet, take a cab, and walk through these charming little streets popular with locals of all ages. CocoWalk has long been a nighttime gathering place; this is where you'll find popular chains like Fat Tuesday. Monty's Raw Bar is the place to go for music, happy hour and a Miami waterfront atmosphere.
Greater Miami has plenty to brag about when it comes to golf courses. We feature some of the most difficult courses in the world, and some courses have been rated in the top 10 courses by Golfweek. With courses as impressive as those, it's little wonder that a number of great professional golf tournaments call our city home. We even have the only public Miami Beach golf course in the Continental U.S. utilizing Paspalum grass.
The Miami Seaquarium is a 38-acre oceanarium located on the island of Virginia Key in Biscayne Bay in Miami United States and is located near downtown Miami. Founded in 1955, it is the oldest oceanarium in the United States. In addition to marine mammals, the Miami Seaquarium houses fish, sharks, sea turtles, birds, reptiles, and manatees.
The Miami-Dade Zoological Park and Gardens, branded and commonly known as Zoo Miami, formerly known as Miami MetroZoo, is the largest and oldest zoological garden in Florida, and the only tropical zoo in the United States. It is located on the old Richmond Naval Air Station site, southwest of Miami in southern metropolitan Miami-Dade County, in the center of the census-designated places of Three Lakes (north), South Miami Heights (south), Palmetto Estates (east) and Richmond West (west). It houses over 2,000 animals on 740 acres (299 ha), 324 acres (131 ha) of which are developed. It is about 3 mi (5 km) around if walked on the path, and has over 100 exhibits.
Everglades National Park is one of the most unique ecosystems in the country. It's also one of the most exciting places in South Florida to explore. These lush subtropical wetlands occupy 1.5 million acres of sawgrass prairies, hardwood hammocks, saltwater marshes and a diverse population of wildlife that includes bald eagles, white-tailed deer, and of course the Florida alligator.
RV's Camping: While it's true that camping options within Greater Miami are somewhat limited, you'll be rewarded by charming spots offering tropical flora and fauna. One of the most popular camping areas in Miami is Larry & Penny Thompson Campground, which is the only public place in Miami-Dade County where you can hook up an RV. Located adjacent to world-famous Zoo Miami, Larry & Penny Thompson Campground has 270 acres of natural South Florida woodland, bridle trails and hiking paths.
Cabin Camping: In North Miami, camping spots include Greynolds Park, which offers Camp Greynolds, eight cabins made of natural wood and stone with cushioned bunk beds, dining hall with a fireplace and full kitchen, and a canoe launch. Also located in North Miami is Oleta River State Park, which has 14 small cabins with covered porches and picnic tables. Oleta River is a popular spot for canoeing and kayaking, and also offers miles of mountain bike trails.
National Park Camping: Miami has two national parks where camping is permitted: Everglades National Park and Biscayne National Park. Camping in Biscayne National Park can only be done on two islands: Boca Chita Key and Elliott Key. There is no RV camping in this park.
The Miami bike scene has been accelerating for the past few years. In fact, Miami is committed to becoming a Bicycle Friendly City by 2012. Miami and Miami Beach are continuing their efforts to make the local landscape a more bike friendly place. Community rides, biking fundraisers and community events such as Bike Miami Days have helped generate enthusiasm for cycling.
Decobike: On Miami Beach, the DecoBike sharing program gives locals and visitors 18 years or older easy access to beach cruisers at 100 solar-powered DecoStations, found at decobike.com or by downloading the app. Riders can check out from any station and return to any station.
Bike Trails: One of the newest Miami bike trails is the Virginia Key Bike Trail, located at 4201 Rickenbacker Causeway on Key Biscayne. The trail is accessible through the entrance to Virginia Key (across from the Miami Seaquarium). Follow trail signs that will take you to the northern end of Virginia Key. Shaded by Australian pine trees and mangrove thickets, Oleta River State Park in North Miami offers more than 14 miles of mountain bike trails. One of the prettiest neighborhood bike rides is the stretch along Old Cutler Road from Sunset Drive to Matheson Hammock Park.
Bike Tours: Deering Estate at Cutler offers an Eco-Bike Tour on the 4th Saturday of the month, which is seasonal. This guided tour lets you bike along historic limestone trails through the native ecosystems preserved at the Deering Estate at Cutler. HistoryMiami offers Eco-History bike tours of several interesting Miami neighborhoods like Coconut Grove and Coral Gables.
Crandon Park on Key Biscayne is an eco-adventurist's paradise; there's wildlife of all kinds from mangroves to herons. Stop by the Biscayne Nature Center and pick up a trail brochure. You'll find both guided and self-guided nature trails to walk along with open eyes. Explore a boardwalk with mangroves on all sides and a fossilized reef, not to mention the two-mile beach that makes a good walk all on its own.
At Bill Baggs Cape Florida State Park on Key Biscayne, visit the lighthouse, the oldest standing structure in Miami-Dade County. Take a tour or walk along the seawall enjoying the view of the open ocean.
Find a somewhat hidden and certainly surprising nature trail in 100 year old Simpson Park on Historic South Miami Avenue, in the residential part of Brickell. Simpson Park is a hammock, an eco-preservation of what you would have found growing naturally hundreds of years ago before the skyscrapers replaced it.
If eight acres of natural Florida plants won't suit your nature seeking taste, try the expansive 83-acreFairchild Tropical Botanic Garden, where you won't find just plants that naturally thrive in the Floridian climate, but a wild collection of plants from great plant explorer David Fairchild.
The Old Cutler Trail is 11 miles long and runs through a residential area, past schools, parks and a historic estate. If you want a trail that will keep your attention through its variety of scenery, this is the one for you. Take a detour into Matheson Hammock Park or Pinecrest Gardens to duck into a park or simply stroll and admire the many different architectural styles, sizes, and kinds of homes along the residential trail.
Get out there and submerge in the warm waters of Miami
Boating and Sailing: Miami boating and sailing charters offer many great ways to see Miami from the water. Whether you're visiting with a big group or for a corporate event or looking for a quick tour of Millionaire's Row, there's a yacht, boat, or catamaran adventure that's worth squeezing into your Miami itinerary.
Fishing: Off the coasts of Miami and Miami Beach, fishing is consistently good year round. First, about 70 artificial reefs dot the waters around Miami. Second, from most local marinas, it's not more than a 20-minute ride to the Gulf Stream—a "warm water current extending from the Gulf of Mexico and Florida up the U.S. east coast," according to the National Oceanic and Atmospheric Administration. The warm water stream attracts game and food fish of all sizes because it has a higher temperature than the surrounding water. Even though the fishing is consistent, there still remains an actual season for different kinds of fish.
Diving: Commonly known as the "Wreckreational Dive Capital of the World," the waters bordering Miami-Dade's eastern shore are home to an incredible array of both natural and artificial dive sites. Due to its southern latitude and close proximity to the Gulf Stream, Miami enjoys the comfort of a temperate climate year round. Surface water temperature rarely falls below 70F degrees, and can climb past 85F in summer.
Kayaking and Canoeing: Miami's beautiful Biscayne Bay offers plenty of wonderful places for canoeing and kayaking. Miami canoeing offers visitors a chance to see Miami from the water, which is a special treat. You can paddle solo or join a naturalist guided tour. Watch an amazing Miami sunset or be lucky enough to see dolphins frolicking in the bay. There are several Miami parks where you can rent kayaks and canoes.
Snorkeling: Miami is famous for its miles of pristine, sandy beaches where people flock from around the world to spend a day lounging on the seashore. But just offshore, underneath the aqua-blue and always clear Atlantic Ocean, is the third largest barrier reef in the world - the only one in North America. The Florida Straights reef spans 220 miles in all from Miami along the Florida Keys and west past Key West to the Dry Tortugas.