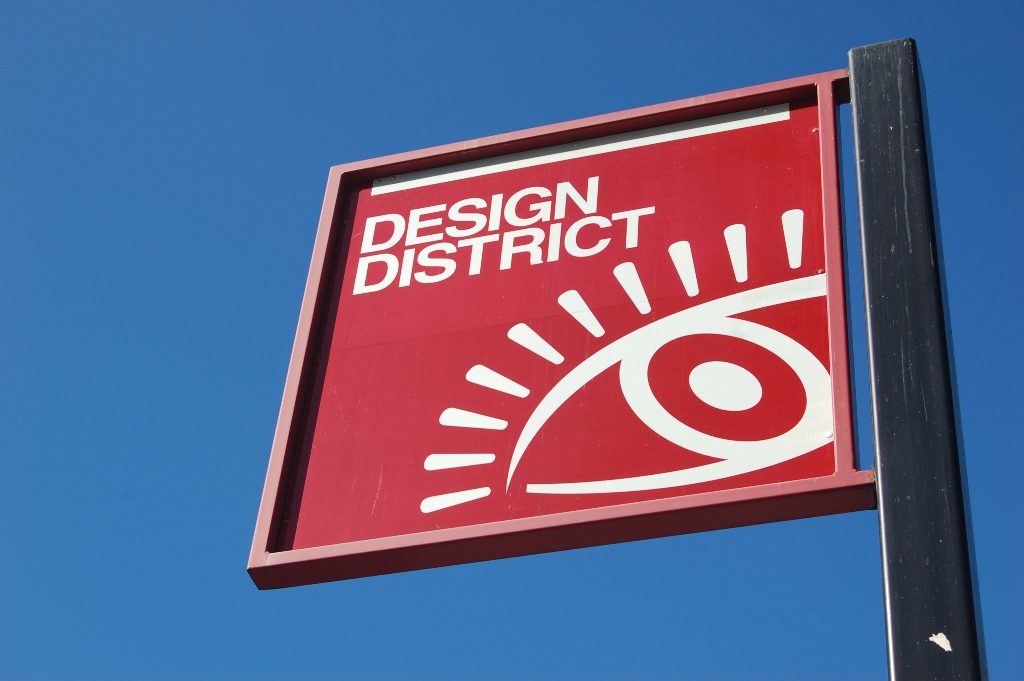 The Miami Design District is a neighborhood dedicated to innovative fashion, design, architecture and dining experiences. Dacra has transformed this once-abandoned area of Miami into a community dedicated to art and design. Today, the Miami Design District is home to art galleries, design showrooms, artist lofts, design and architecture firms, media companies, luxury retail, restaurants and urban residences, as well as internationally renowned cultural events.
On a monthly basis, the Miami Design District hosts an array of cultural, art and design presentation as part of its ART + DESIGN Night (2nd Saturday of each month). Developer Craig Robins' plan to turn Miami's Design District into a super-high-end retail destination entails cutting a four-block pedestrian promenade anchored by two department stores through the heart of the compact neighborhood, which would also get an extensive green makeover — including rooftops covered in sod, gardens and mature shade trees.
"We're going to be adding 20 more buildings in 2015," Robins said. "We're tackling this project in waves. We want to debut new experiences constantly." Construction is underway, as the transformation of the once-gritty Miami neighborhood into a glamourous international luxury shopping destination takes shape. Already, some buildings have come down; security has been stepped up, greenery enhanced. It's a massive undertaking inside Miami's urban core: In a little more than two years, nearly 120 top retailers will fill the compact district.
This project will transform the Miami Design District into a destination for cutting-edge fashion, art, design and culture. Transformation that began this 2014 fall. Luxury fashion brands such as Givenchy, Miu Miu, Tom Ford, Marc Jacobs, Valentino, Fendi, Dolce & Gabbana, Giorgio Armani and Van Cleef & Arpels will be opening in the redeveloped Design District, joining other high-end designers like Cartier, Celine, Christian Louboutin, Design Within Reach, Hermes, Locust Projects, Louis Vuitton, Luminaire, Prada, Maison Martin Margiela, Marni, Vitra, and the De La Cruz Collection to name a few, who have already set up shops.
The new development will also include buildings by renowned architects Sou Fujimoto, Aranda/Lasch, K/R, Iwamoto Scott and Leong Leong. New art installations by John Baldessari and The Buckminster Fuller Institute will join the existing installations by Zaha Hadid and Marc Newson.
Bulgari, the tenant of a new structure with a glass-, gold- and silver-plated exterior at 3841 Northeast Second Avenue, already opened on November 28th. Signs on the windows of two nearby storefronts that feature facades designed by Japanese architect Sou Fujimoto announce that luxury watchmakers Jaeger-LeCoultre and Hublot are coming soon. Construction crews worked on the interior of an Aranda/Lasch-designed retail building on Northeast 39th Street and First Avenue that will house Tom Ford and three other luxury brands.
Since Robins began redeveloping the Design District more than a year ago, land prices in the neighborhood have gone up dramatically and attracted New York developers to the area. The price per square foot hit $2,200 for one commercial transaction closed in November, according to Metro 1 Properties CEO Tony Cho.
Continuing with the line of art, design and luxury, let's also talk about the developments that are coming near the Miami Design District area. Among them is Canvas, it is meant to be the hallmark of the newly emerging Arts and Entertainment District. Canvas' 513-units, available on 27 floors are built to inspire and designed to live. Another interesting development is Paraiso Bay Views, Related Group's master plan for an exquisite residential community, experience a world of tranquility. One Paraiso, also from The Related Group, located in Edgewater on a two-acre property directly on Biscayne Bay, offers exquisitely designed private residences as well as an unparalleled array of exclusive amenities and services. Ion is another development that you mind find interesting near de Design District, is a 36-story, eco-friendly, luxury condominium. Paraiso Bay, another project from The Related Group in the area, with beautifully landscaped gardens surrounding the towers. Baltus House, is one of the projects with the highest level of architecture, artistry, and design coming together in a cosmopolitan residence. And finally One Thousand Museum, designed by renowned architect Zaha Hadid Miami's most prestigious new residential tower, maybe one of the most important and luxurious projects coming near the Miami Design District.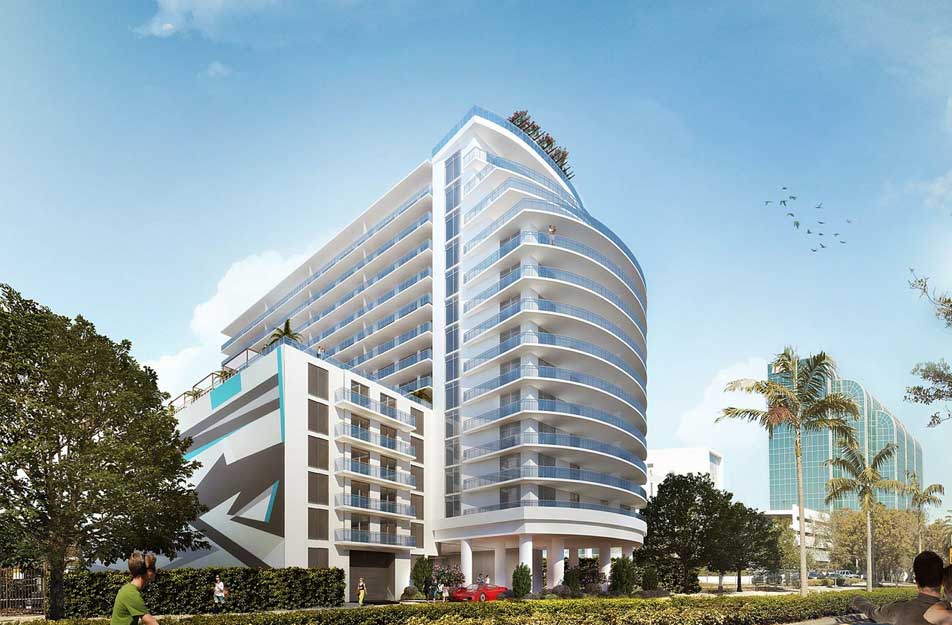 Ten to 12 restaurants are also expected to add to the mix, in addition to those currently open, like MC Kitchen, Michael's Genuine, The Cypress Room and Oak Tavern.
Those who believe in it say that like New York's Soho or Melrose Drive in Los Angeles, the Design District's new retail stores and restaurants promise to bring new life to an urban neighborhood, and seal its name on the affluent market's map.